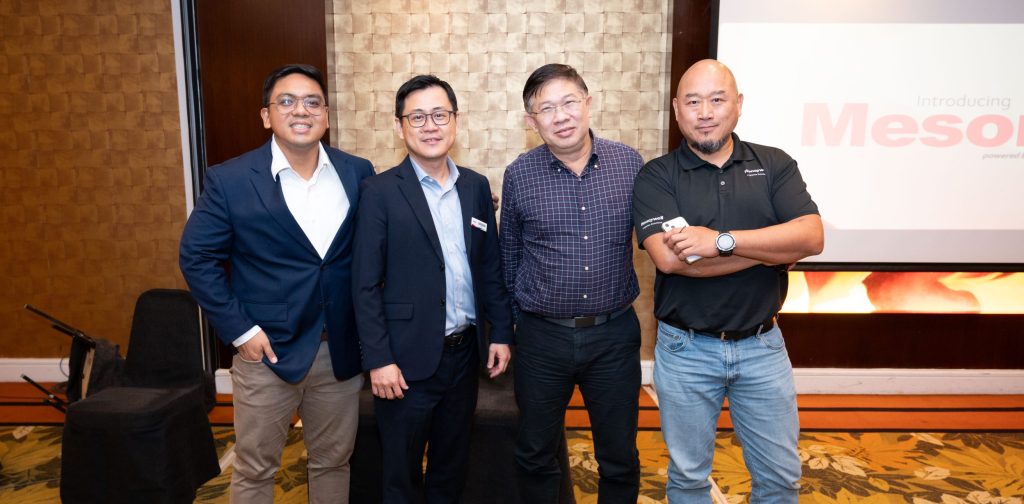 FAST and Honeywell join forces to introduce MesonX, a cutting-edge warehouse management system that is the first of its kind in the ASEAN Region, that promises to revolutionize the way we manage warehouses while cutting costs.
Driven by the shared vision of FAST and Honeywell, the introductory event for MesonX,  an innovative warehouse management tool that aims to offer clients a means to improve warehouse operations at more affordable rates, was held at Edsa Shangri-La Hotel last Wednesday, July 5.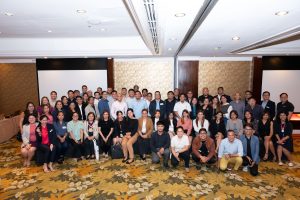 MesonX is powered by Honeywell, the leading manufacturer of industrial automation and control technologies. It is set to redefine warehouse management systems by enhancing operations and optimizing supply chain processes through innovative solutions that not only improve efficiency but also reduce costs.
The MesonX warehouse management solutions work as a pre-configured system that can serve as an alternative to conventional WMS software. It was designed to cater to approximately 80% of companies in general, which is ideal for operations that need warehouse management systems readily made for them.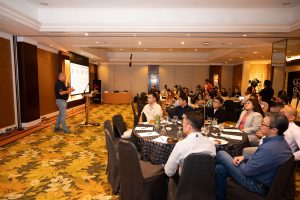 According to Jonathan, it is notable that while MesonX is pre-configured initially, companies who already have a warehouse management system put into place also have the option to have it re-designed and integrated to fit accordingly to the existing system.
Meanwhile, FAST Warehouse Division Head Aron Javier gave his testimonial regarding the integration of Honeywell WMS in several FAST warehouses and how both have informed and served each other's purpose during warehouse operations.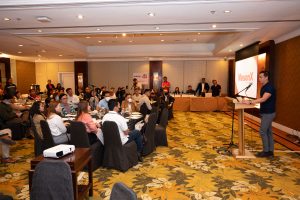 Voice Solutions Consultant Alfred Au Yong spearheaded an extensive discussion and presentation of the pick-by-voice solution Voice Pick by FAST, which is also powered by Honeywell, showcasing how voice-directed implementation can actively influence warehouse operations and workflow.
Alfred highlighted that Voice Pick by FAST uses advanced technology devices such as the Honeywell SRX3 Wireless Headset, which uses Honeywell SoundSense™ technology, is capable of voice recognition capabilities and customizable configurations; it can learn the native pronunciation and variation in the diction of the user, with up to 99 configuration options so long as it is under a centralized DC management.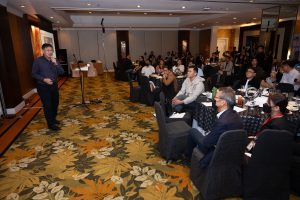 A panel discussion took place and the floor was given to the attendees to ask questions to panelists, where they presented their findings, recommendations, and insights for management follow-up to all the attendees who were intrigued by the technological innovations presented during the event.

Attendees left the event with a deeper understanding of the transformative potential of MesonX and Voice Pick. The unveiling of MesonX at Edsa Shangri-La marked a significant milestone in the world of warehouse management, setting the stage for a transformative journey across the ASEAN region.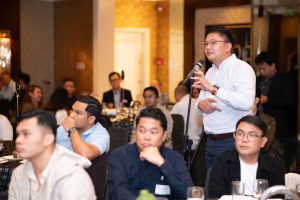 The event successfully sparked excitement within the industry, having demonstrated their commitment to driving innovation and revolutionizing not just warehouse management, but also supply chain management, transportation management systems, supply chain operations, inventory management, and more.
The future looks promising as businesses embrace these cutting-edge technologies to optimize their operations and gain a competitive edge in an evolving market. Learn more about our tech-driven solutions and visit http://linktr.ee/fastlogisticsph