FAST Logistics Group made an impact at the SCC2023 with an engaging booth setup and the MoA signing of the Philippine Supply Chain Blockchain Community with CEO of Logistics, Mr. Manuel L. Onrejas Jr., as one of its founding members. 
FAST Logistics Group, the leading end-to-end logistics company in the Philippines, made a lasting impact with its booth, as one of the focal points of engagement at the 2023 SCMAP Supply Chain Conference, held from September 21 to 22 at the Edsa Shangri-la Manila in Mandaluyong.
This annual gathering, organized by the Supply Chain Management Association of the Philippines (SCMAP), is composed of major manufacturers, logistics providers and retailers, with this year's theme of "We are one supply chain setting transformation in motion", which explored the landscape of digitalization, as well as strategies to initiate transformative shifts in the industry.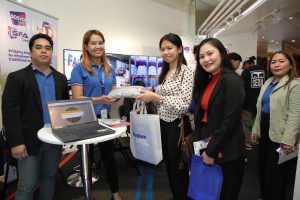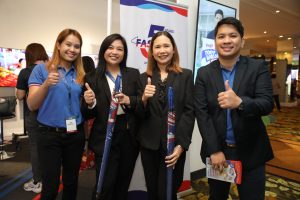 On its second day, our CEO for Logistics, Mr. Manuel L. Onrejas, Jr., stood as a visionary leader who partook in the launch of the Link: The Philippine Supply Chain Blockchain Community as one of the founding members, with its Memorandum of Agreement (MoA) signing ceremony.
This distinguished group represented a coalition of key industry leaders, tech innovators, and supply chain experts who are united by a shared vision – harnessing the transformative potential of blockchain technology to reshape the dynamics of the supply chain. Learn more about the potential of blockchain technology for supply chain resiliency here.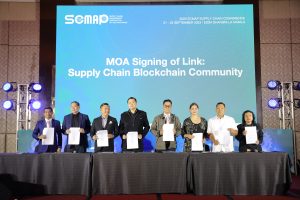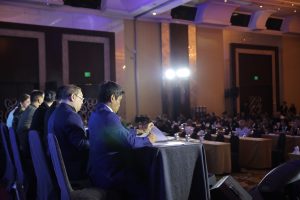 Overall, the SCMAP SCC2023 underscored the role that both cutting-edge technology and skilled individuals play in bolstering supply chain efficiency. From holistic supply chain optimization to emphasizing the need for interconnectedness and collaboration with blockchain technology among others within the supply chain ecosystem.
FAST Logistics Group is the Philippines' premier company for logistics and selling distribution solutions with over 50 years of industry leadership. To learn more about our company and what we do, contact our Solutions Expert or visit http://linktr.ee/fastlogisticsph