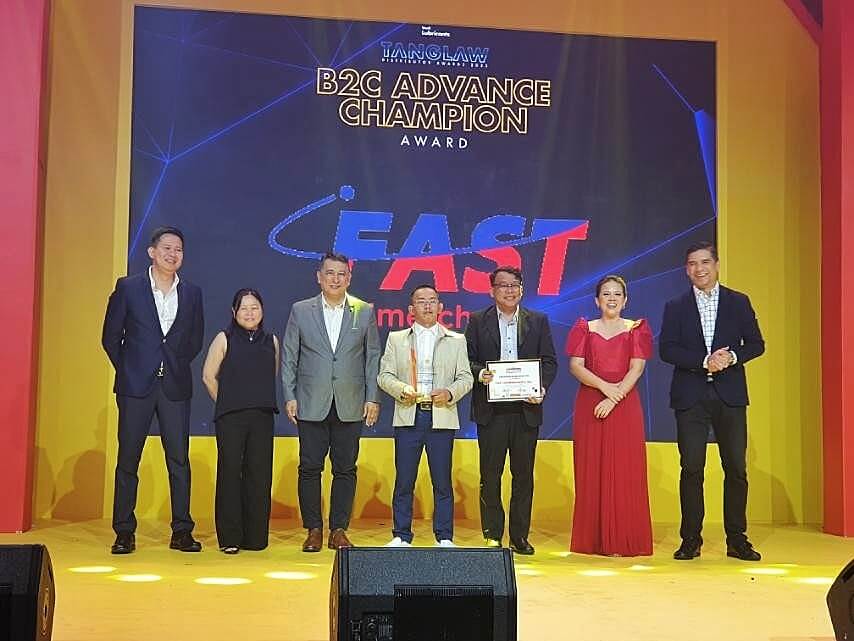 The FAST Unimerchant Team was recognized for its outstanding commitment to customer service and product delivery at the Shell Lubricants Philippines Distributor Sales Rally 2023, receiving the prestigious Distributor of the Year Award and more.
After less than two years of being one of Shell's fourteen distributors, the team rose to the top and became Shell Lubricants' top distributor and customer. The Distributor of the Year Award is granted to the distributor with the highest number of total sell-outs, premium sell-outs, and average buying outlets per month. This award is given to only one recipient each year.
In addition to the Distributor of the Year Award, the FAST Unimerchant Team also snagged four additional awards at the event. The B2C Advance Champion was awarded to the Team for scoring the highest in motorcycle oils distribution, while Operations Manager Noel Legaspo received the B2C Distributor Sales Manager of the Year Award, salesman Melvin Sanchez won the B2C Coverage, Penetration and Throughput Champion Award, and salesman Jonathan Barcelona got the B2C Rimula Chief Award (Light & Heavy Duty Diesel Engine Oils award.)
"Although the distributor award was just a secondary thought during the first year, we always believed and instilled in our people, during our regular huddle, that by being consistent in our monthly performance, any awards and recognition will just follow. And true indeed, it happened," says Operations Manager Noel Legaspo.
The recognition from Shell Lubricant Philippines is a sign of FAST Unimerchant Team's commitment to excellence and its dedication to providing customers with high-quality products and services that exceed expectations.
"From the very beginning, our primary goal is to make the business stable, especially in areas where the stakes are high. We don't want to lose any business opportunity with Shell," Noel added.
FAST Unimerchant Team has been a proud distributor of Shell Philippines since July 2021, running its first operations in Cebu and Bohol. With the collaborative support from Shell, the team was able to achieve 68% growth during their first year. The team formally entered the Leyte and Samar areas in November 2022.
To learn more about our FAST Unimerchant Team, watch this video.