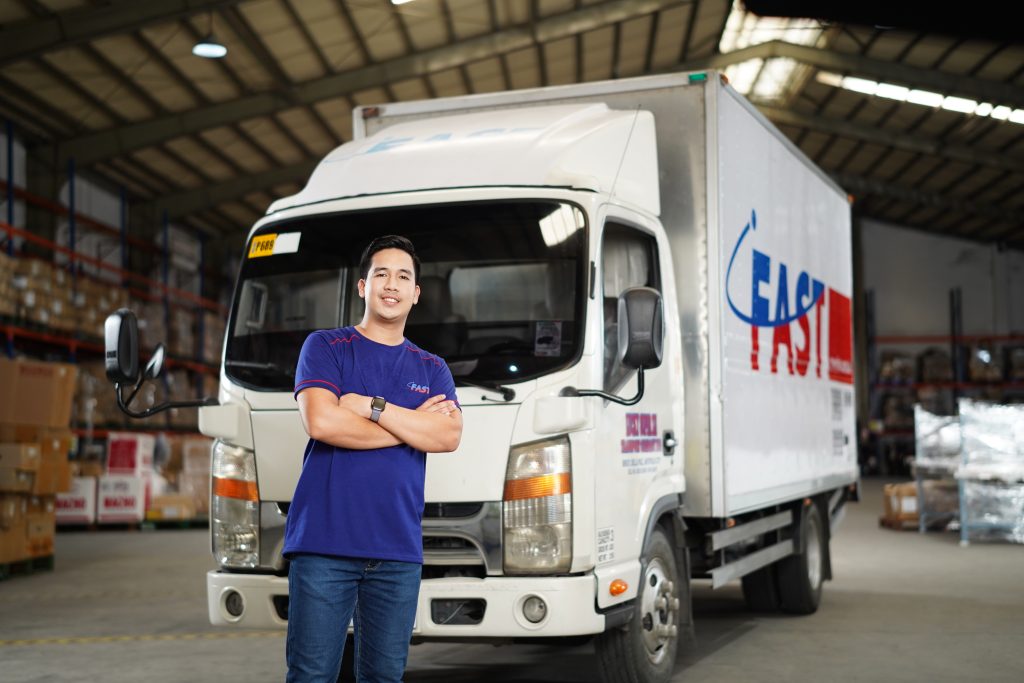 Starting a trucking business can be an incredibly rewarding journey. It offers the freedom of the open road, the potential for financial independence, and the satisfaction of building something of your own. But, like any venture, it also comes with its own set of challenges and complexities.
With high initial capital requirements for equipment, insurance, and permits, it can be financially risky to start trucking services, or a trucking business, from scratch. 
As the trusted logistics partner of the leading brands in the Philippines, FAST Logistics Group provides unparalleled access to resources and expertise within the trucking business industry. And with over 50 years of industry leadership, the company has access, not just in insurance coverage, but an established client base as well. 
Here are the critical aspects of safety, compliance, and building a successful business, as we emphasize the FAST Trucker mindset that can set you up for success.
How To Grow Your Trucking Business (Philippines)
Growing your local trucking business requires a strategic approach that combines effective planning, customer relationship management, and operational excellence. First and foremost, it's essential to establish a strong local presence in the trucking and hauling services industry by building a solid reputation for reliability and timely deliveries.
Handling Daily Operations and Logistics
Handling daily operations is the backbone of successful trucking companies in the logistics industry. It's where efficiency, precision, and organization come into play. At the heart of trucking services is effective route planning. Optimizing routes not only saves time and fuel but also minimizes wear and tear on your vehicles.
Our accredited FAST Truckers are given the chance to work with some of the biggest companies and brand names in the Philippines, where timely deliveries are often a key factor in maintaining strong customer relationships. 
This is particularly crucial for local trucking businesses to enhance your overall operational efficiency, other services, and cost-effectiveness, as it often involves nurturing relationships with local businesses, manufacturers, and distributors who rely on your trucking services and specialized logistics services.
Moreover, staying on top of vehicle maintenance and inspections is non-negotiable for business operations. Regular servicing and safety checks not only extend the life of your fleet but also enhance safety on the road, which is paramount in trucking companies working within a supply chain.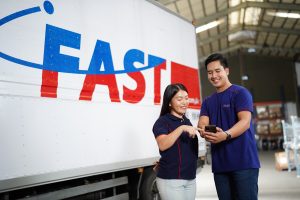 Choosing the Right Equipment for Trucking Services
As a trucker, your choice of equipment can significantly impact your trucking services' efficiency, safety, and overall success. It starts with selecting the appropriate type of trucks or container vans for your specific needs, whether that's long-haul, local, specialized, or a combination. Consider factors like cargo capacity, valuable materials, fuel efficiency, and maintenance costs.
Equally important is ensuring that your chosen equipment complies with regulations and safety standards of trucking services, which vary by location and type of operation in the supply and logistics aspect. Adequate safety features not only protect your cargo and heavy equipment but also the well-being of you and your preferred partner.
As the preferred logistics partner of top brands in the Philippines, FAST Logistics Group offers its accredited FAST Truckers exclusive access to state-of-the-art technology and devices that are tailor-fit for use in the geographical considerations of the country, no matter how remote.
In the logistics industry, investing in modern technology can significantly improve trucking services. Companies in the Philippines should consider advanced navigation systems, telematics, and fuel-efficient engines that can streamline operations and reduce costs of trucking services over time. Don't forget to assess the comfort and ergonomic features of the cab, as your comfort during long hauls is essential.
Financing Your Trucking Business Venture
Financing your trucking services is a critical step on the road to success in the transportation industry. Launching and running a trucking business involves various expenses, from acquiring vehicles and equipment to covering operational costs like fuel, insurance, and maintenance. Securing the necessary capital is essential for a smooth start and ongoing sustainability.
There are several financing options available to aspiring trucking entrepreneurs. Traditional loans from banks and credit unions are a common choice, provided you have a solid business plan and credit history. While another option is exploring government grants or loans designed to support small businesses and the transportation sector.
By becoming a FAST Trucker, you minimize your financial risk since part of its accreditation process requires a step-by-step guide on documentation and insurance, as well as what to expect in education and assistance from government agencies – allowing you to build your business gradually and scale as you gain experience and confidence. 
These options can free up your capital for other operational needs in your trucking service. It's essential to weigh the pros and cons of each financing option to determine which aligns best with your business strategy and financial situation.
Building a Fleet and Hiring Drivers
Equally important is the process of hiring experienced drivers and manpower to be able to deliver on your transportation services. Your drivers are the face of your business and play a significant role in the success of various services. Finding safety-conscious, and dependable drivers is essential. 
Conduct thorough background checks and review their track record to ensure that the company offers the necessary licenses, and prioritize ongoing training to keep them updated on industry regulations and best practices.
Furthermore, fostering a positive work environment is key to retaining talented drivers who have gained exceptional experience in your trucking company. Competitive compensation, fair treatment, and open communication can contribute to driver satisfaction and loyalty.
Building a truck fleet and assembling a team of skilled drivers are complex but essential components of growing your trucking business. It's a commitment to excellence and reliability that will allow your operation to thrive and fulfill the needs of your customers effectively.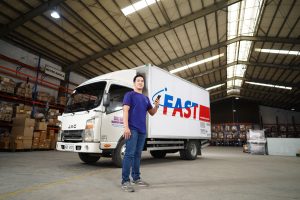 The Road to Success As a FAST Trucker
While self-exposure can help to diversify your client base, gain customer satisfaction, and learn from experience in different types of freight hauling through experience, you can prove your reliability and competence even more by partnering with FAST Logistics Group as an accredited FAST Trucker.
With the experience you're bound to build as an accredited FAST Trucker, you could even transition to other trucking companies or owning your own independent trucking business.
As a Philippine company established in logistics and selling distribution solutions, you will find more opportunities to expand your services as a FAST Trucker, with a level of competency that is comparable to any international freight forwarding company.
Whether you're a seasoned trucker looking to make the leap into small business opportunity or someone entirely new to the logistics industry, FAST Logistics Group has tailored the accreditation process of its FAST Truckers to help you navigate the path ahead. 
Feel free to explore more about our company and what we do, by contacting our Solutions Expert or visit http://linktr.ee/fastlogisticsph