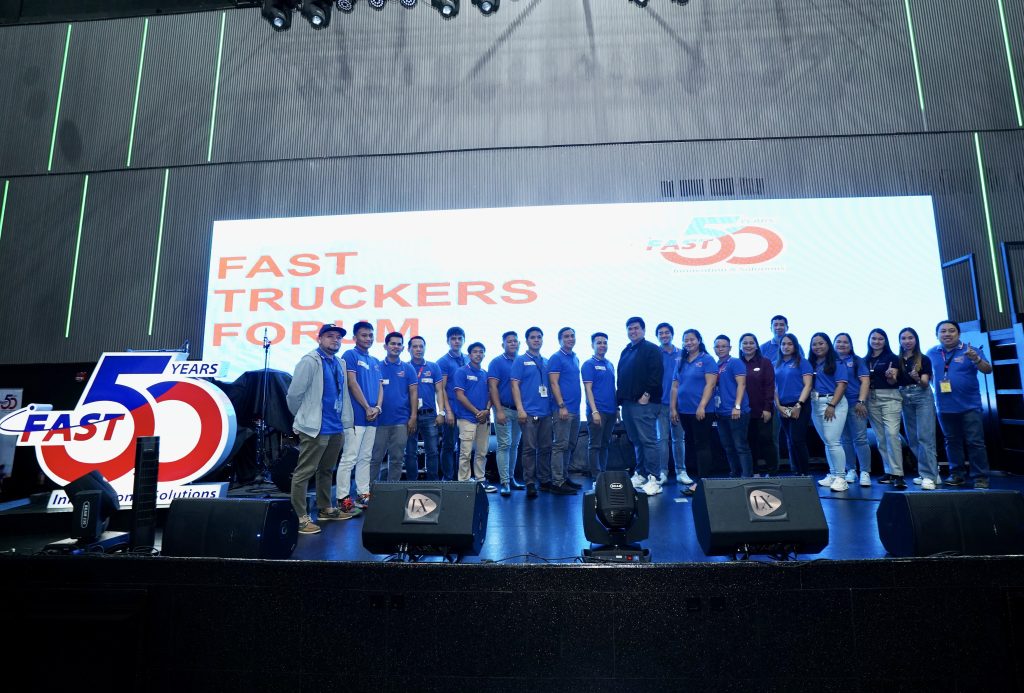 FAST Logistics Group, Philippines' premier end-to-end logistics company, held an exclusive one-day accreditation event that drew participants like Filipino truck owners and those eager to venture into the industry from various backgrounds.
FAST Logistics Group, the trusted logistics partner of the leading brands in the country, spearheaded the FAST Truckers Forum, its very first one-day accreditation event on September 13, at the Bar IX in Molito Lifestyle Center – Alabang, Muntinlupa. 
The FAST Truckers Forum is the first of its kind to invite seasoned Filipino truck owners and aspiring industry entrants to gain insights on everything there is to know about how to get started as a FAST Trucker partner – including sessions on accreditation and insurance, mastering the north and south operations, potential business opportunities and more.
Values That Define a FAST Trucker

Mr. Manny gives a warm welcome to all the attendees of the FAST Truckers Forum last September 13 at the Bar IX in Molito Lifestyle Center, Alabang
CEO of Logistics for FAST Mr. Manny L. Onrejas Jr. opened the event by exploring the key values that define a FAST Trucker partner; as he gave an overview of how the company earned its title as the trusted logistics partner of the top brands in the Philippines, with over 50 years of industry leadership.
"This is history for all of us," Mr. Manny highlighted, as he assured truck owners and investors that partnering with the FAST Logistics Group would yield double the mileage and advantage for their trucks, thanks to the company's formidable roster of over 800 satisfied customers. 
The message was clear: by joining this partnership, they were not just entering into a business arrangement but stepping onto a path where success and growth were practically guaranteed.
He also emphasized the trust and reliability that underpins the company's operations. Furthermore, it was highlighted that the company's extensive travel routes, spanning across Luzon, Visayas, and Mindanao, create a unique advantage that opens up a world of opportunities for truck owners and investors alike. 

How To Become an Accredited FAST Trucker
The FAST Truckers Forum was nothing short of comprehensive in preparing its future FAST Trucker partners for success in the trucking industry. It began with a closer look into the accreditation process, providing an  understanding of the requirements and steps needed to become an accredited FAST Trucker. 
The documentation and systems process reiterated the importance of streamlined operations, emphasizing the use of advanced systems to enhance efficiency, while a discussion on control tower operations shed light on how to effectively manage and coordinate logistical processes.
The insurance process of FAST Truckers was also addressed, ensuring that future partners would be well-versed in protecting their assets. Meanwhile, the health and safety overview orientation instilled a culture of safety, from understanding proper load securing techniques to equipping truckers with knowledge about emergency response procedures. 
And last but not least, a deep dive into the North and South operations of the company addressed region-specific insights of the Philippines, equipping future FAST Trucker partners with the knowledge needed to navigate diverse routes. 
As an accredited FAST trucker, you will get the chance to travel the widest and most diverse travel routes across Luzon, Visayas, and Mindanao, by working with some of the country's leading brands.
In the trucking industry where every mile matters, being well-prepared for any situation is crucial. And with the country's unique geographical conditions present challenges for truckers, it was stated that accredited FAST Truckers undergo specialized training, as mastering these conditions demands specialized knowledge and experience.
Fueling Growth and Opportunity as a FAST Trucker
As the session of learning how to become a FAST Trucker partner wrapped, Procurement Head of FAST Truckers Sourcing and Management Ms. Claire N. Cuestas delved into the practical, and gave invaluable insights on the potential to grow your business as accredited trucker partners.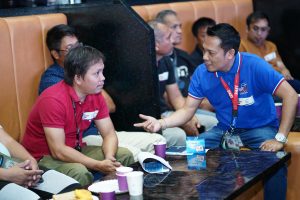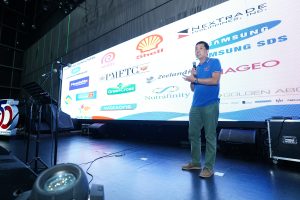 Overall, the FAST Truckers Forum served as a holistic journey that encompassed everything from accreditation to business growth, all the while underlining the continuous support provided by FAST Logistics Group. Attendees not only learned about the intricate details of accreditation, documentation, and insurance, but also discovered the real-world strategies for thriving in the industry.
At FAST, we guarantee your business' network growth – you can also fast-track your fleet's success and maximize your truck's potential by becoming an accredited FAST Trucker, whether you're seeking new job opportunities or expanding your business 
Not to mention, choosing to become a FAST Trucker partner comes with an exclusive pass to cutting-edge technology and streamlined trucking management systems. To get started, you can click here or watch the full video below:
To learn more about the company and what we do, talk to our Solutions Expert or head over to http://linktr.ee/fastlogisticsph