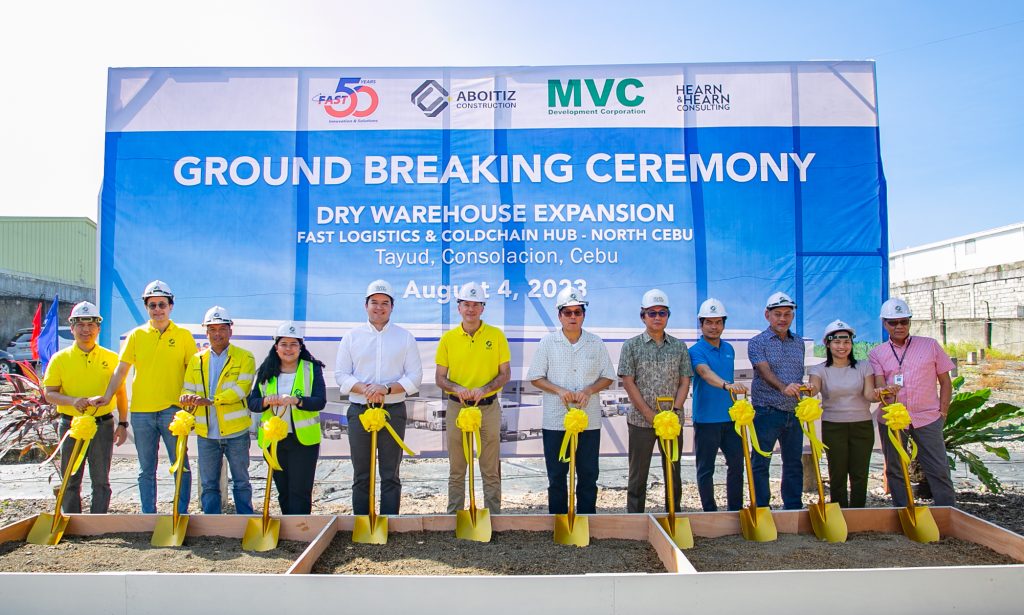 The FAST Team breaks ground on new dry warehouse in North Cebu with contractor Aboitiz Construction, property developer MVC Development Corporation, and project management Hearn & Hearn Consulting
FAST Logistics expands warehouse footprint in North Cebu with FAST Executives in attendance, including the President and CEO of FAST Group Mr. William B. Chiongbian II and FAST Logistics Group CEO Mr. Manny L. Onrejas Jr. on Friday, August 4.
FAST Logistics Group, the leading company of logistics and selling distribution solutions in the Philippines, had broken ground at the FAST Logistics and ColdChain Hub in Tayud, Consolacion, Cebu on August 4, as part of its continued expansion efforts to diversify its warehouse footprint, which remains to be the largest in the country. 
The new dry warehouse ground-breaking ceremony served as a mark of success for the company's dedication in optimizing local operations. With more than 50 years of industry leadership, the ground-breaking stood as a testament to how FAST Logistics sustains its connection to its homegrown roots in Cebu, while simultaneously making waves in the industry with its innovative solutions and services nationwide. 
FAST executives such as Group President and CEO Mr. William B. Chiongbian II, Executive Vice President and Chief of Staff Ronald Francis Dompor, CEO for Logistics Mr. Manny L. Onrejas Jr., and CEO for Distribution Alberto De Veyra Jr. were integrated as part of the program; FAST Group Realty Head Manuel Santiago and Chief Operating Officer Aron Javier were also in attendance to show support on the ground.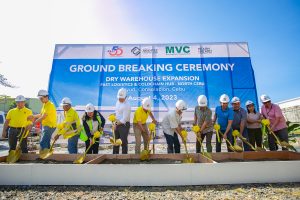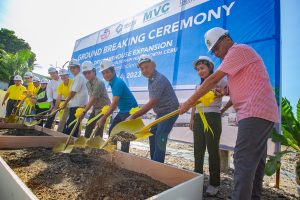 Local Focus and Dry Warehouse Expansion 
Mr. Manny L. Onrejas Jr., the CEO of FAST Logistics Group, delivered opening remarks to commence the ground-breaking event, where he highlighted customer-centricity as the core of the company's approach. In his message, he emphasized that the new dry warehouse is a milestone that "should have been built yesterday," as a demonstration of how FAST supports a customer-focused approach by regularly seeking ways to enhance service quality and exceed expectations of clients.

FAST Logistics Group CEO Mr. Manny talks about the customer-centric approach of the company in his opening remarks
The new dry warehouse in North Cebu is strategically located to enhance distribution efficiency, reduce transportation costs and transit times for non-perishable products. Moreover, its cost-effectiveness makes it an economical option for clients in the region who are looking to store items in a reliable and secure storage environment, ensuring that such goods will remain undamaged and accessible to various markets, without specialized climate control.
While perishable and temperature-sensitive items continue to hold value in the logistics sector, FAST Logistics cast a spotlight on the often-overlooked, yet equally vital, sector of non-perishable goods. With that, the warehouse expansion project aimed to cater to a diverse array of goods from its clients, addressing the needs of an extensive range of industries and commodities. 

FAST Group President and CEO Mr. William delivers his results-driven message during the Cebu ground-breaking ceremony
With a hands-on approach and a focus on results, FAST Group President and CEO Mr. William B. Chiongbian II conveyed an action-oriented mindset in his inspirational message to the attendees. Mr. William's segment embodied the results-driven principle that serves the group's values to continuously foster a culture of action and innovation, not just within the company, but in the logistics industry of the Philippines overall. 
A Shared Triumph
This new warehouse is the latest addition to the buildings at the FAST Logistics & ColdChain Hub – an integrated complex with a 10,000-pallet position cold storage, and two warehouse facilities that serves as the distribution center for three of the biggest brands in the Philippines.
With a steadfast commitment to harnessing local resources and capabilities, FAST Logistics demonstrates its deep-rooted connection to Cebu with the new dry warehouse expansion project. Led by the vision of FAST Group President and CEO, William Chiongbian II, this milestone sets the stage for an exciting future in logistics and sales distribution solutions, strengthening operations and amplifying the logistics infrastructure in the region.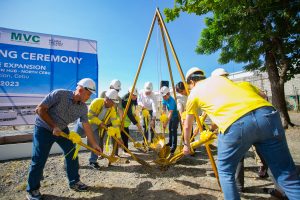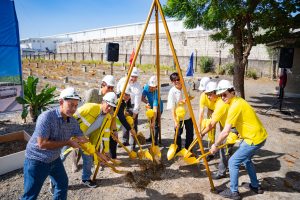 The ground-breaking ceremony of the dry warehouse expansion in Tayud, Consolacion, Cebu was made possible in partnership with general contractor Aboitiz Construction, which is the construction arm of the Aboitiz Group, property developer MVC Development Corporations, and the project management Hearn and Hearn Consulting.
To learn more details about the company's history and what we do, visit: http://linktr.ee/fastlogisticsph