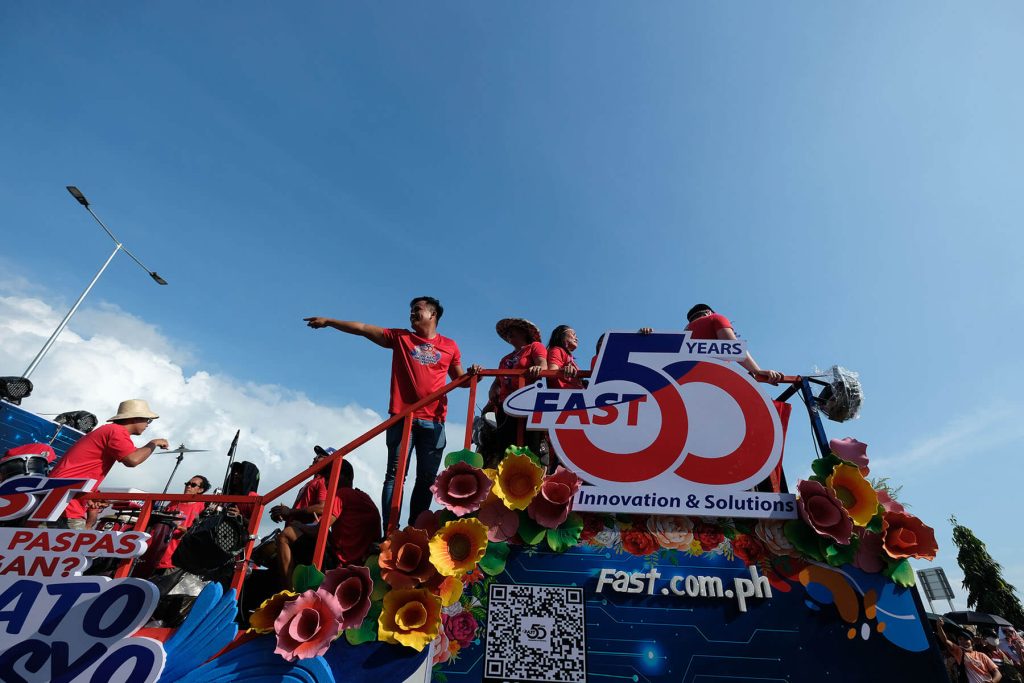 January 15, 2023 – FAST Logistics participated in Sinulog Festival at the South Road Properties (SRP) in Cebu for the very first time, with its Todo Value Box product featured prominently on its float.
FAST Logistics's parade float highlighted its product, Todo Value Box, the go-to logistics solution for small to medium-sized entrepreneurs on the move, offering seamless support and service. This event provided an excellent opportunity to showcase the company and its products and services to Cebuanos.
Sinulog festival is held to honor the Santo Niño, otherwise known as the Child Jesus, and has been celebrated in Cebu City for over 32 years on the third Sunday of January. This religious event is celebrated with a massive street party with vibrant parade floats and street dance.
Here are the highlights at #FASTFiestaSinulog2023