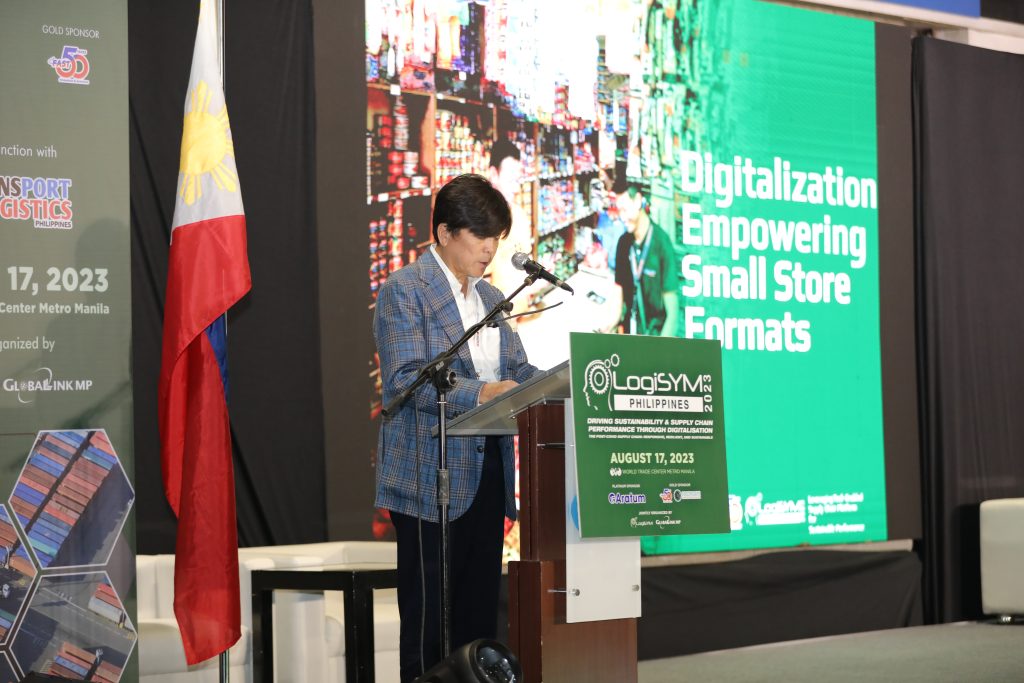 FAST Group President Mr. William B. Chiongbian II delivers his presentation on tech-enabled supply chains for sustainability at LogiSYM Philippines 2023
FAST Group President William B. Chiongbian II delivered a compelling presentation on "Leveraging Tech-Enabled Supply Chain Platform for Sustainable Performance" at LogiSYM Philippines 2023, held at the World Trade Center last August 17. 
FAST Group President and CEO William B. Chiongbian II shared key insights during his presentation, as well as the afternoon panel discussion amid other thought leaders, at LogiSYM Philippines 2023, held at the World Trade Center in Metro Manila last August 17.
This one-day symposium is Asia's pre-eminent logistics and supply chain series, with the theme "Driving Sustainability and Supply Chain Performance Through Digitalization, The Post-COVID Supply Chain: Responsive, Resilient, and Sustainable", served as a platform for industry stakeholders to converge, share insights, and foster collaboration. 
Mr. William delivered a compelling presentation on "Leveraging Tech-Enabled Supply Chain Platform for Sustainable Performance"; that despite the intimidating world of technology, he assured audiences that a digitally-enabled supply chain need not be expensive or time-consuming.
A Tech-Enabled Supply Chain for Sustainable Performance
Mr. William stressed the need of managing financial and environmental-social costs in supply chain performance. He added that collaboration and ecosystem thinking were needed due to the Philippines' high logistical costs, due to its archipelagic landscape, infrastructure constraints, and fragmented service provider structure. 
He underlined the importance of evolving a Filipino supply chain ecosystem and highlighted FAST Logistics Group's position as a solutions partner for various enterprises for over five decades.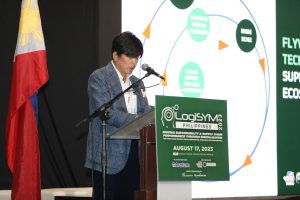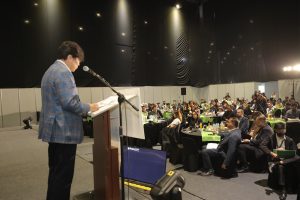 His presentation underscored the company's focus on people, process, and customer-centricity as pivotal to its achievements. Long-standing partnerships with demanding clients have honed FAST's competencies in end-to-end logistics management, contributing to its scale as one of the country's largest logistics entities. 
Reflecting an ecosystem mindset, the transition to digital solutions unlocked innovative possibilities, particularly within a tech-driven environment. These tech-enabled innovations not only benefit collaborating principals but also extend advantages to companies with similar needs, fostering a dynamic ecosystem.
Efficiency At Scale to Transform Supply Chains
In addition, Mr. William shed light on the tech-driven efforts of the company to pursue innovations in selling and distribution, as well as warehouse and transport. He said, "Adding the tech or digital part enabled us not only to unlock the value of the brick and mortar and our collective experience, but also made us enter into a new level of economies of scale." 

Mr. William expounds on how businesses can tap into a tech-enabled platform to make supply chain performance more cost-effective and sustainable
He mentioned how companies should leverage the collective digitalization experience to meet business requirements. Thereafter, he gave attendees an exclusive look into what it would mean "to be part of this ecosystem that we [FAST Logistics Group] are building." 
Mr. William also emphasized the synergy between scale and robustness, where increased users and adoption of the platform lower costs, revealing the inherent power of a supply chain ecosystem. Incorporating technology not only unlocked traditional strengths but also ushered in new economies of scale, aligning with sustainability goals. 
On Collaborations and Ecosystem Thinking 
Afterwards, Mr. William also took part in the afternoon panel discussion on "Driving Sustainability through a Robust Supply Chain Ecosystem" with thought leaders who talked about the importance of a robust and sustainable supply chain in solving environmental, social, and economic issues. 
He was joined by Philippine Center for Environmental Protection and Sustainable Development Inc. President June M. Alvarez, Supply Chain Management Expert Norman Pillerva, IDC Asia Pacific Sustainability Research Director Melvie Espejo, and President of the Logistics & Supply Chain Management Society Dr. Raymon Krishnan.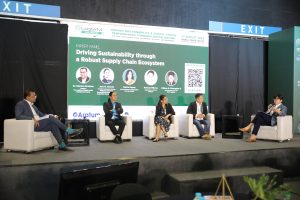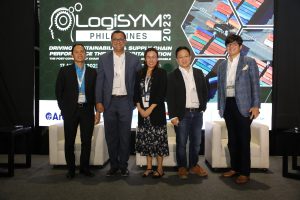 Overall, the event highlighted the fusion of technologies and reshaping business processes towards a digitally transformed and sustainable future. It was held in conjunction with the Transport and Logistics Philippines Expo, held between August 17 to 19, at the same venue. Read more about the expo here. 
FAST Logistics Group is the leading company in logistics and selling distribution solutions in the Philippines. To learn more about the range of solutions and value-added services of the company, contact our Solutions Expert or visit http://linktr.ee/fastlogisticsph