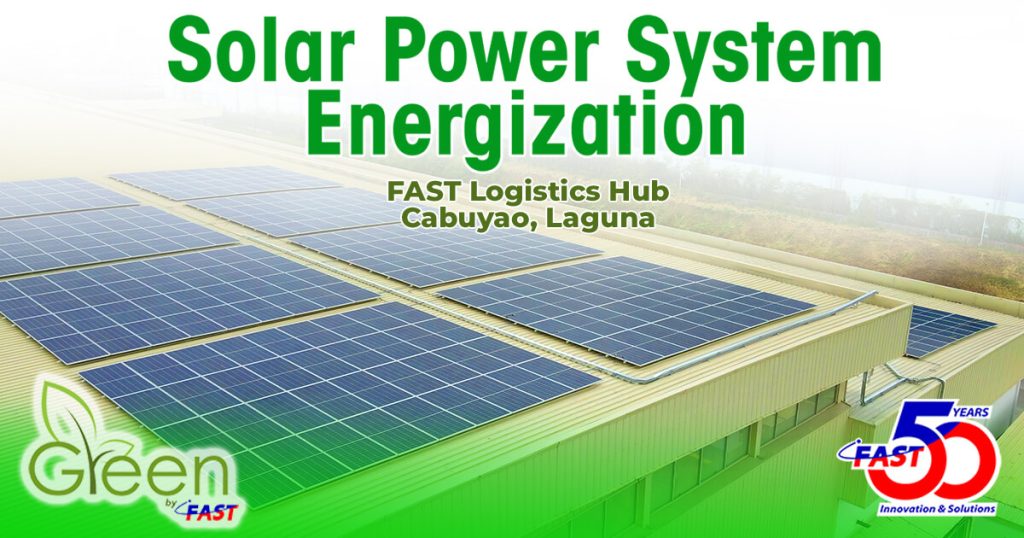 FAST logistics recently installed solar panels in its Cabuyao, Laguna warehouse – a milestone for the company as it works toward becoming a more sustainable and environmentally conscious business.
The new solar-powered warehouse is equipped with a hybrid grid-connected/solar energy system consisting of rooftop solar panels and a traditional grid connection. This powerful combination will enable FAST Logistics to reduce its carbon footprint significantly and make a positive difference in terms of sustainability.
The solar energy system is expected to generate 7 to 9 percent of FAST Logistics' total operating budget, with electricity powering the office equipment, lighting, and MHE Batteries inside and outside the warehouse. 
Aside from cutting back on electricity costs, this new system also helps uphold FAST Logistics' commitment to environmental stewardship by lowering greenhouse gas emissions and promoting clean sources of renewable energy for both present and future generations. 
This project marks the start of FAST Logistics' goal of running most of its operations on renewable energy sources. It will be implemented in phases within all warehouses, including Cabuyao Laguna, until FAST can predominantly run off solar energy. 
By investing in innovative green technologies like this solar-powered warehouse project in Cabuyao Laguna, FAST continues to pave the way for other companies wanting to follow suit in becoming more conscious about protecting our planet's resources.